About Us
Message from our President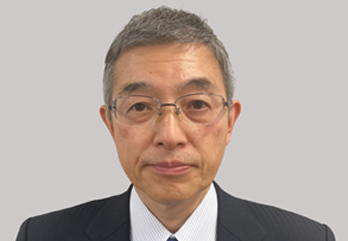 As a member of the Mitsubishi Chemical Group, our company engages in the engineering work and the plant management work for its many group companies, such as our parent company, Mitsubishi Chemical Corporation.
We believe that our distinctive features are realizing customers' needs and achieving their satisfaction through providing our technologies from their perspective which have been developed in the course of our engineering work and pant management work.
We aim at not only completing facilities and plants but also starting production as scheduled.
Collaborative work with the customer from the initial stage of the project to make engineering design document in accordance with customer's production plan is another of our fortes.
Our approach has won high marks from customers in many fields, including not only chemicals but also medical products, food products, films, logistics and semiconductors. We are also dedicated to developing new technologies such as automatization of manufacturing processes, labor saving, and smartification using digital transformation (DX) and robotics. We have both traditional and innovative strengths.
The goal of the Mitsubishi Chemical Group is to realize what we call KAITEKI – that is, to bringing about a pleasanter society and world, in addition to contributing to the comfort of individuals. We believe we can achieve this corporate KAITEKI by meeting our customers' needs.
Our company will strive to bring KAITEKI to our customers by offering optimal solutions that contribute to the achievment of the sustainability and the growth of our customers' businesses.
Ryosuke Sakuma
President and Chief Executive Officer of Mitsubishi Chemical Engineering Corporation