Solutions
Semiconductors, Batteries, and Electronic devices
Since 1983, we have marketed chemical solution supply and recovery systems that are necessary for the manufacturing processes of semiconductors, batteries and electronic devices. We have delivered over 2,000 systems to our customers. As a pioneer of the chemical solution supply and recovery systems, we give the highest priority to the quality and safety and offer solutions that can be used safely.
1
Core Technologies for Chemical Solution Supply Systems for manufacturing Semiconductor, Battery and Electronic Device
In order to meet the various applications of semiconductors, batteries and electronic devices that have evolved rapidly, we offer optimal solutions to the manufacture of raw materials and the supply, recovery, recycling, and reuse of chemical solutions by utilizing a wide range of technologies accumulating in the chemical and electronics fields. We also contribute to the attainment of customers' Environment, Social, and Governance (ESG) goals, Sustainable Development Goals (SDGs), energy savings, and carbon neutrality.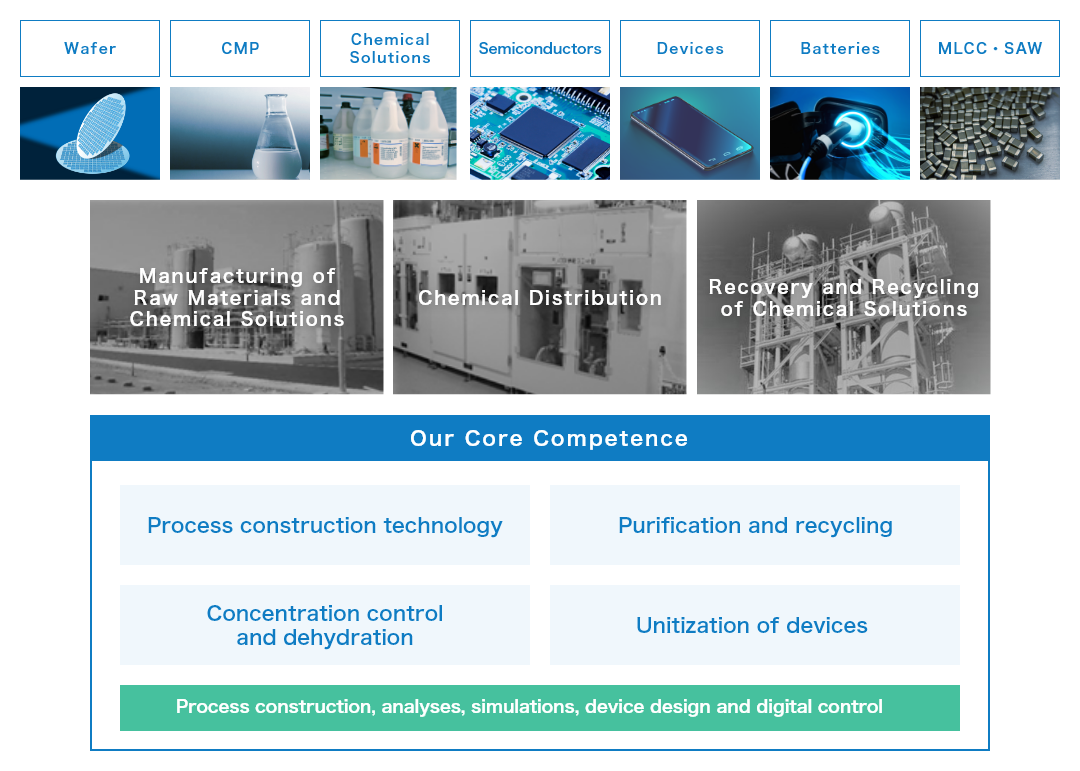 2
Lineup of Chemical Solution Supply, Recovery, Purification and Concentration Control Systems
As a leading company in chemical solution supply systems, we contribute to ensuring of manufacturing quality and reduction in manufacturing costs and environmental load by offering systems that support ultra-fragmentation and qualitative improvement of manufacturing processes using chemicals. Applicable fields are the manufacturing processes of batteries and electronic devices and raw materials thereof, which have been expanding their markets remarkably. We propose optimal solutions to more and more extensive fields.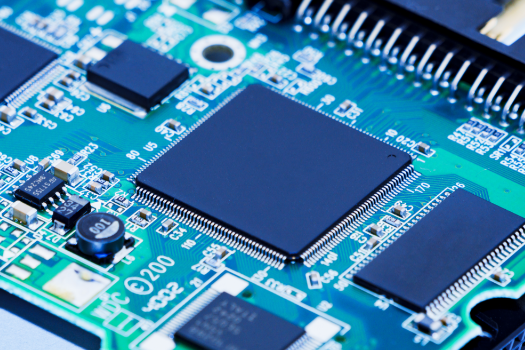 3
Construction of Raw Materials and Component Plants Using Various Solutions
We contribute to the increase in competing power of the production of the various materials and components related to semiconductors, batteries, and electronic devices by utilizing our engineering solutions cultivated in a wide range of areas, such as chemistry, medicines, films and molded products. We grasp the changing conditions of the market correctly in a timely manner, find and solve problems early by sharing the information with many parties concerned, deal with specification changes promptly, and comply with safety measures, budget and delivery time. We provide the total engineering from design to manufacturing and delivery.