Technologies and Services
Advanced Process Control
Advanced Process Control realizes excellent and beneficial operation by using Process Control Technology. It includes PID controller, regulatory control, logic program, soft sensor and MPC.
Features
1
We have vast experience in a wide range of advanced control projects
Olefins, Aroma, Boiler, Power, Air Separation, Vinyl Chloride Monomer, Alcohol, Ammonia, Reformer, Acrylic Acid, Phenol, Bis-phenol A, Ethylene Oxide, Ethylene Glycol, Styrene Monomer, Poly-ethylene, Poly-propylene
2
We offer total system design and solutions
We cover whole engineering work from field equipment to real time optimization
3
Our design concept is based on experience of real plant operation
Safety and Reliability System
Cooperation of Basic Control and Advanced Control
Operator Centered Design and Operator Training
Fully Utilization of Basic Control System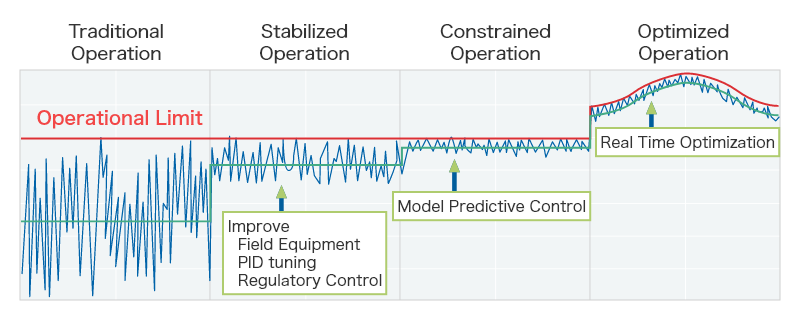 Benefit by APC and Unit Optimization of Chemical Processes
Increasing Throughput 3-5%
Saving Energy and Reducing Material Consumption 3-5%
Reducing Operator's Workload to 1/3~1/8
Reducing Quality Variance to 1/3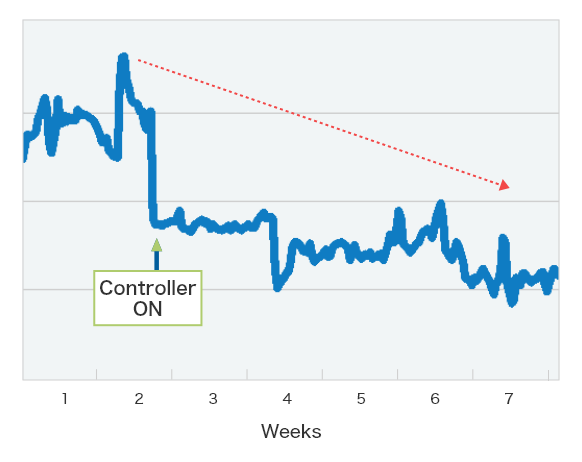 Intangible Benefit by APC
Advanced Process Control also produce intangible benefit. The followings are typical intangible benefits.
Reduce nuisance process alarms
Reduce the operator's work load
Stabilize the down-stream process
Improve operator's/engineer's process knowledge through building the process model
Improve the operator's effectiveness